Hotel Introduction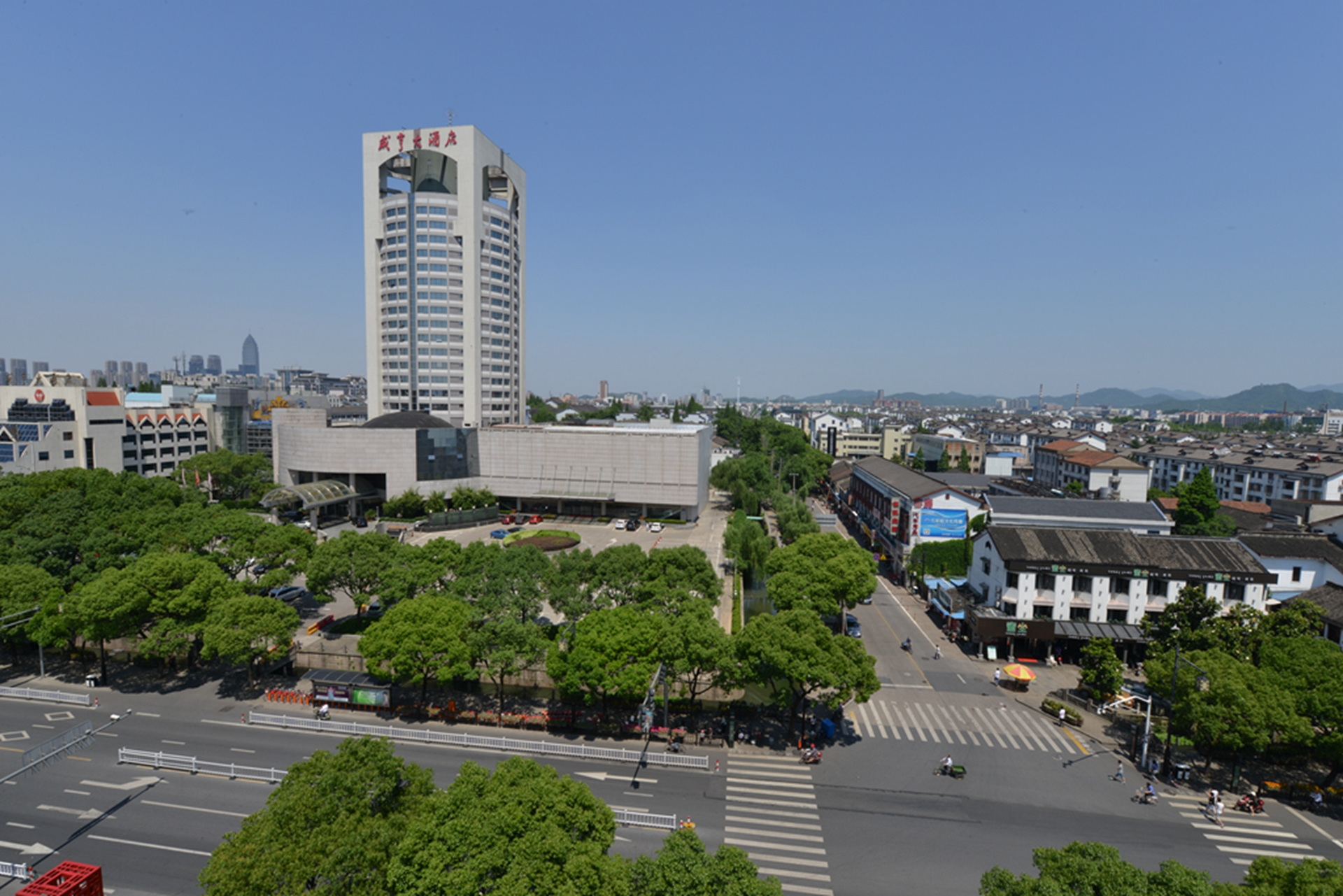 Lu You once praised Jian Lake as "Don't waste your wealth buying paintings, just listen to my praising Jian Lake", which can also be a good praise for Shaoxing, with its beautiful green hills and waters, ancient temples and palaces, as well as remains and traces of national heroes. Boating on inner-city rivers through small bridges, running waters and folk houses, you can see picturesque hills and waters as well as colorful historical views.
Shaoxing has such a unique and vintage cultural accumulation as attracts tourists both home and abroad. That includes Dayu's flood control, Goujian's yield-and-revival, Wang Xizhi's Prologue to the Lanting Pavilion Collection, Xu Wei's Ivy Painting School, Dao Chengzhang and Qiu Jin's Datong School, Lu Xun-portrayed Bai Cao Garden and San Wei Study, and so on.
Turning around Tashan in an oar-driven light Wu Peng boat, you will see a modern building standing on Jiefang Nan Lu, which is Xianheng Grand Hotel, Shaoxing's first five-star hotel. After the boat moors, you can stroll through Xianheng Lobby, enjoying the beautiful music from traditional jiangnan stringed woodwind instruments, savoring Lanting poem-and-wine culture and experiencing Xianheng's humanistic care and glamour of fashion.
On the Executive Floor (the 18th floor), you will have a full view of ancient Yue. When checking in, you will enjoy over-value services and VIP treatments. The hotel has 225 elegant and comfortable rooms. We are trying to make you fresh from your business or vacation journey with modern and luxurious furniture, accessible and convenient facilities, thoughtful and considerate services. We are also providing VIP-only executive floor, which allows you to enjoy your comfort as well as our meticulous care.
Sipping Yellow Wine is a must for you in Shaoxing, and Savoring distinctive foods is a must for at Xianheng. The hotel has a large collection of cuisines like Canton, Chaozhou and Shao dishes. Fine delicacies and wines, together with the prosperous view of the city, give you a super sense of treating, meeting or chatting with friends and guests. The dining facilities in the hotel are: Dingshang Shark Fin Restaurant, Yijingyuan Restaurant, Banquet Center, Xianheng Palace, Tulip Cafe, Xianheng Restaurant and XiuZhuYuan Chinese Restaurant.
Since the hotel opened 20 years ago, the hotel staff has always been providing guests with a sense of comfort, safety and care by offering friendly, efficient and attentive services.